With So Many Happy Drivers in the Greater Gonzales LA, Geismar LA, Denham Springs LA, and Baton Rouge LA Areas, It's Easy to See Why All Star Ford Lincoln is Your Trusted Source for Ford Vehicles
There are a number of reasons why so many drivers flock to the All Star Ford Lincoln showroom, so we're going to do our best to outline them all for you.
First and foremost, we're renowned in the greater Prairieville LA, Gonzales LA, Geismar LA, Denham Springs LA and Baton Rouge LA areas for our superb selection of new 2017-2018 Ford models, plain and simple. Of course, our love for these cars often brings them back to our showroom in a number of ways.
For instance, when it comes time to upgrade, many of our loyal customers return their vehicle to be traded in. These used cars are also offered to our valuable customers, some are even certified with the same guaranteed performance and quality as new ones.
Helping you find your next car is only the beginning of the All Star Ford Lincoln experience, though. From there, our team of financing experts will help you drive home that car you've been eyeing on your terms.
Nobody wants to be forgotten after the purchase of a new or used Ford. That's why we staff a state-of-the-art auto repair center is highly trained and equipped with the latest Ford parts.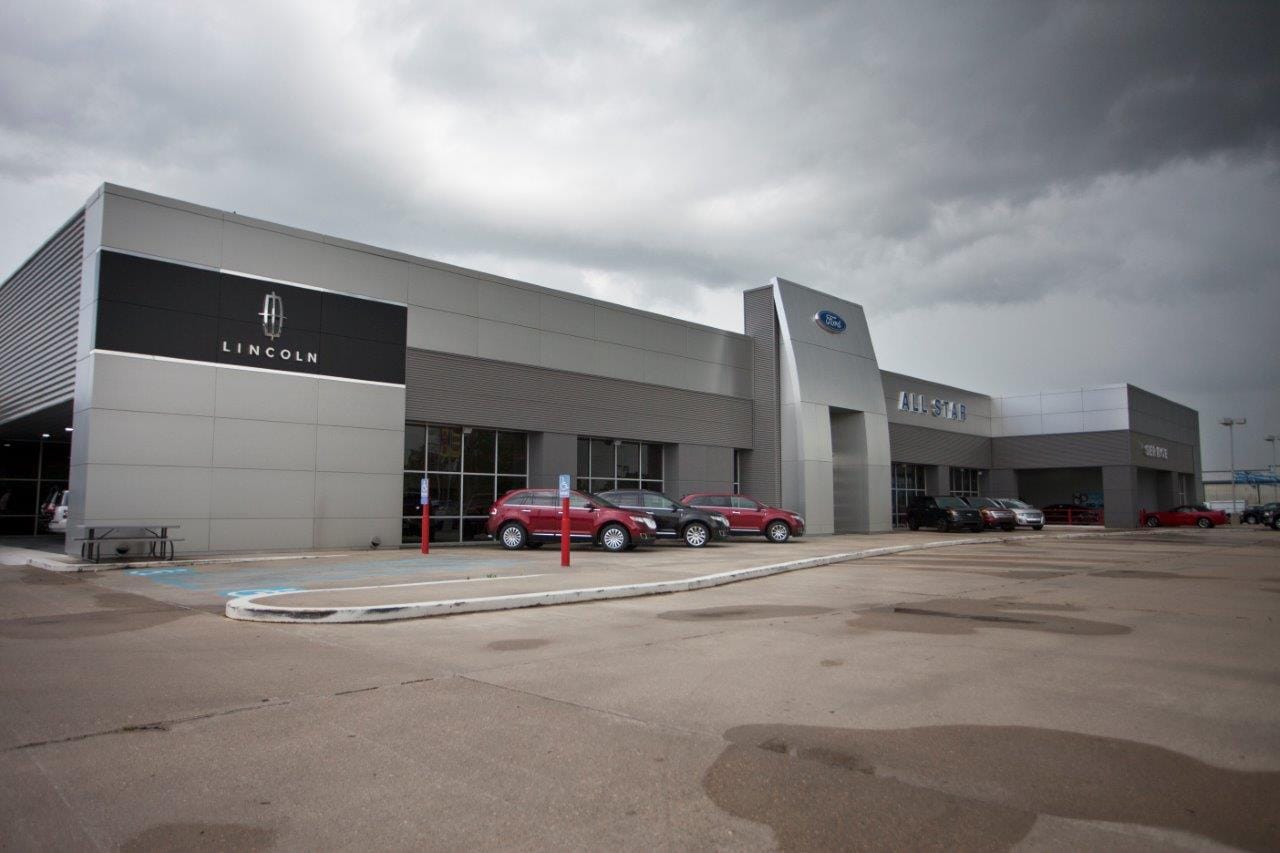 Interested in utilizing one of our areas of expertise? Come visit us at 17742 Airline Highway Prairieville, Louisiana for all your automotive needs and an experience that's satisfying, worry-free, and at your convenience.
All Star Automotive Group was started in 1987 by LSU Alum Matt McKay and his business partner John Noland. Since that time, All Star purchased an average of 1 dealership every two years. In 2008 Matt McKay bought out his partner. In 2010, In spite of the recession, Matt McKay purchased 2 additional dealerships and 2 additional collision centers. A few weeks after that announcement was made, the Baton Rouge Business Report named Matt the 2010 Business Person of the Year for years of leadership, growth & success of company, and years of contributions to quality of life in the community. 

Today All Star is the Largest Automotive Group in the state of Louisiana and includes 5 Collision Centers, 11 Dealerships and represents 14 Manufacturer Brands. 

Let us introduce you to our staff, show you some of our special offers on new vehicles and special offers on used vehicles, and take you through our complete line of new and used inventory. We can help you find exactly what you are looking for.

We know your time is valuable. We are sure you will find our site a fast and convenient way to research and find a vehicle that's right for you. If we can be of any assistance while visiting us online, send us an email and we will promptly reply. If there's anything we can help you with, please send us an email or call us at (225) 490-7605.  We look forward to serving you!